Invoice Pro - Estimate Maker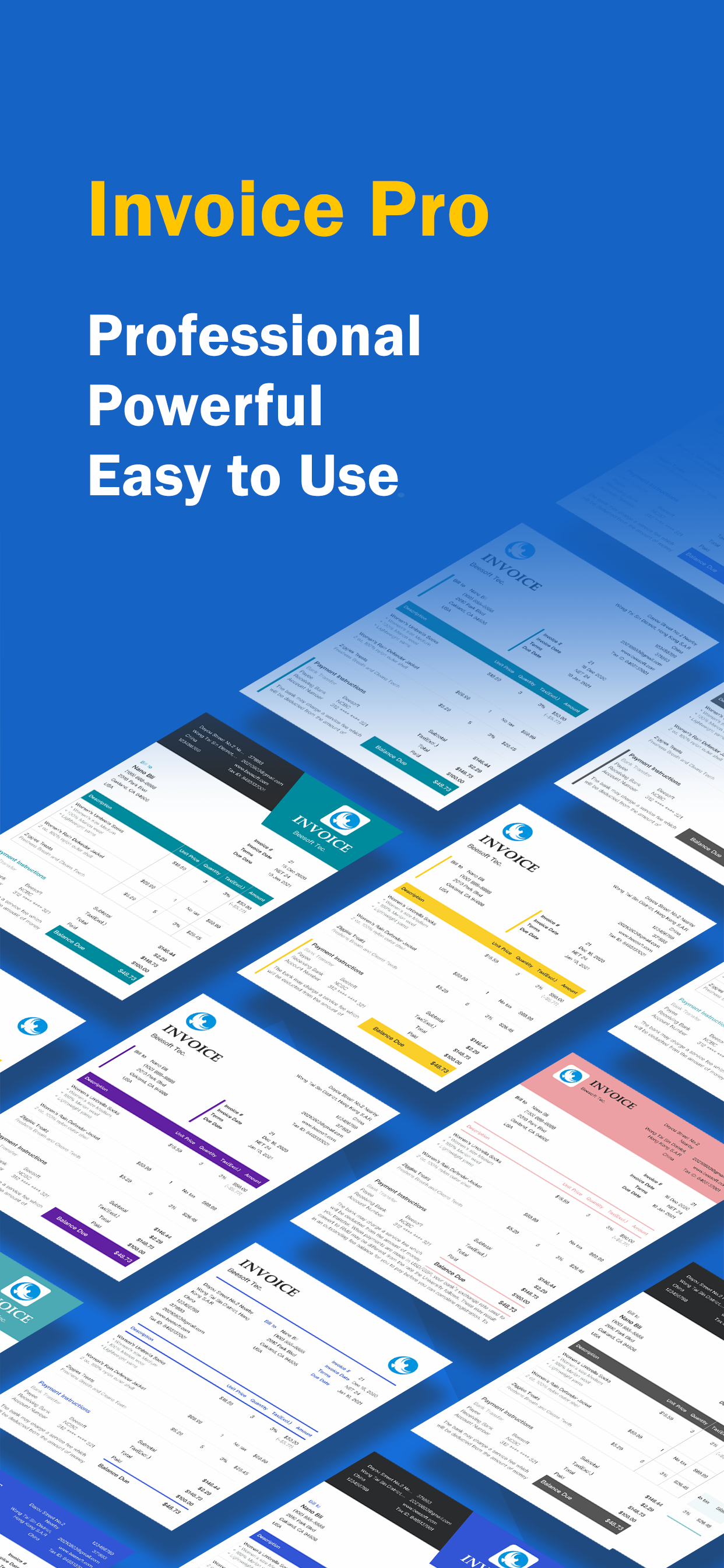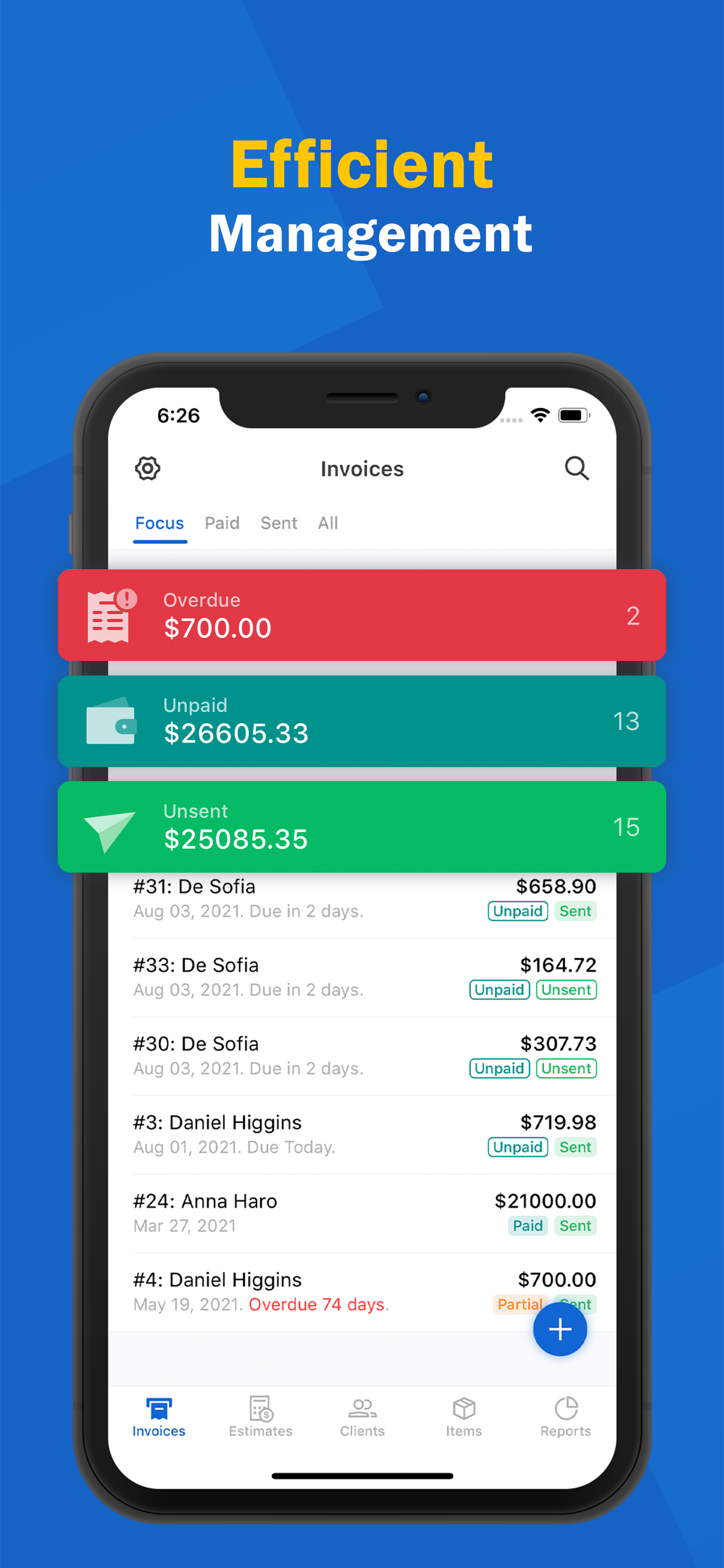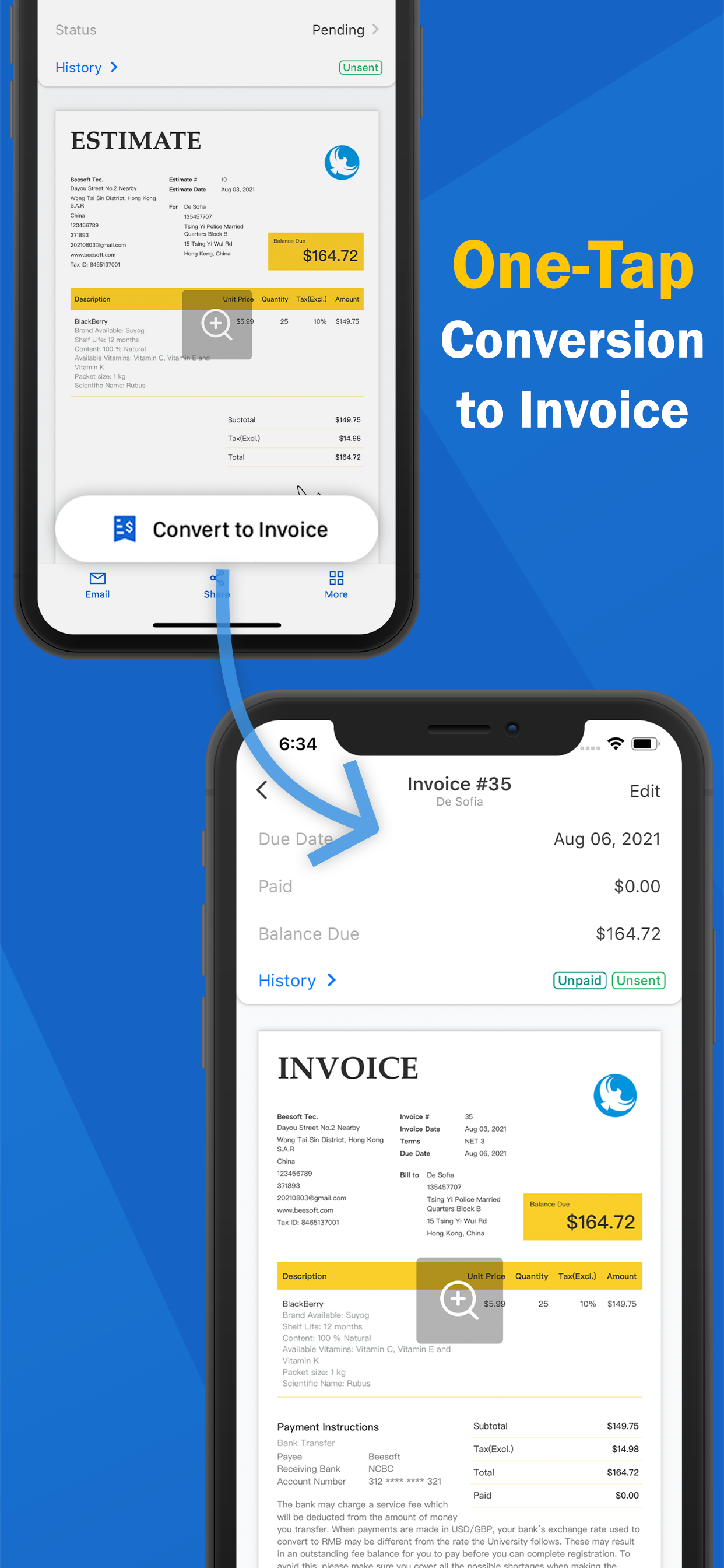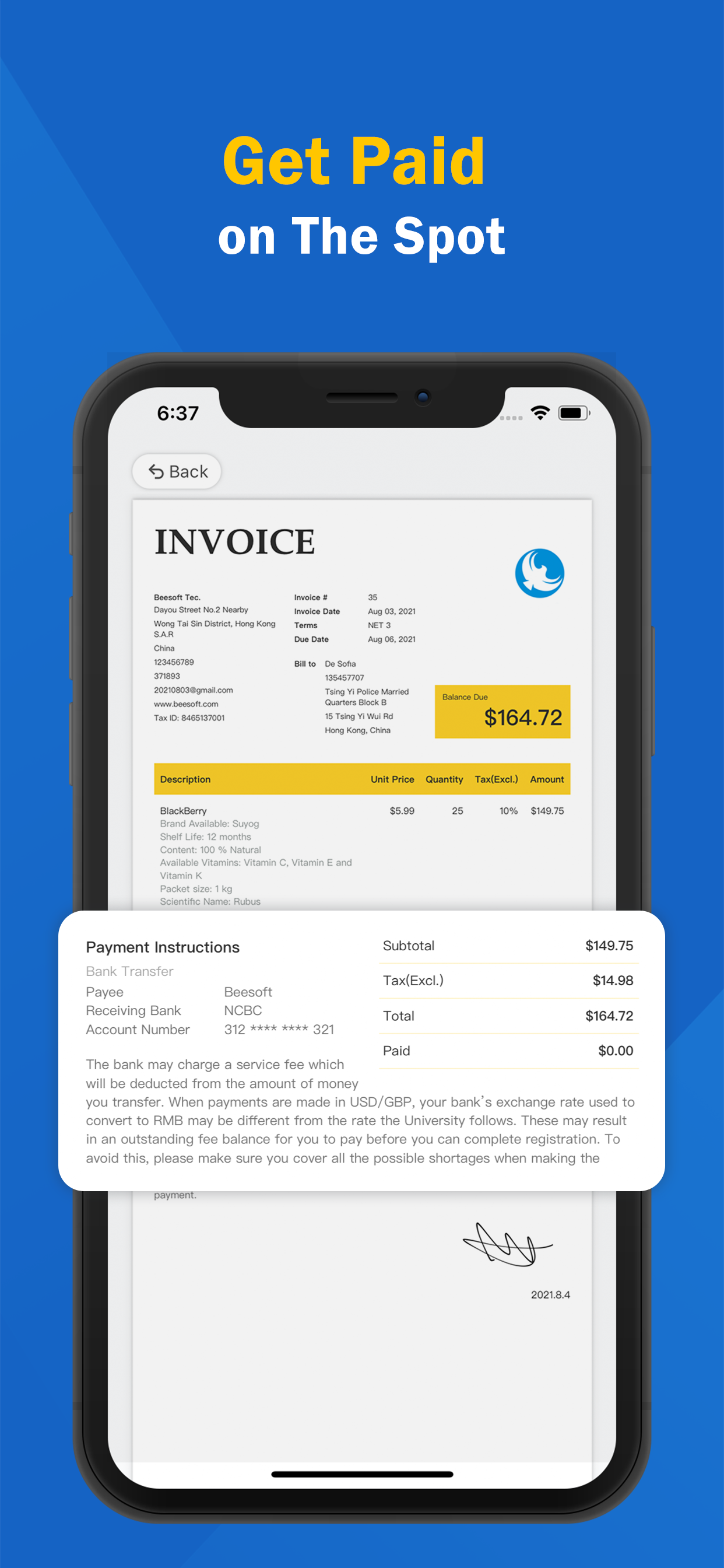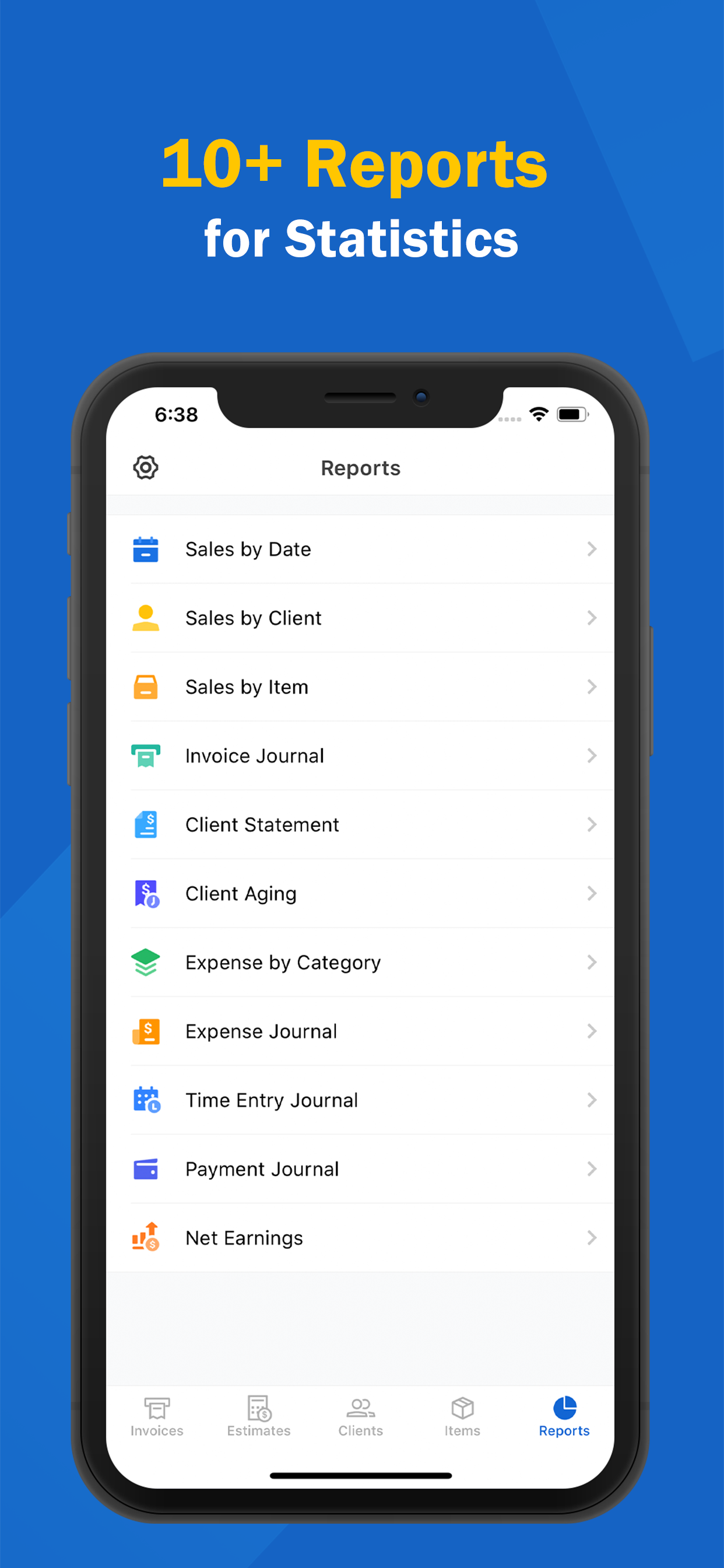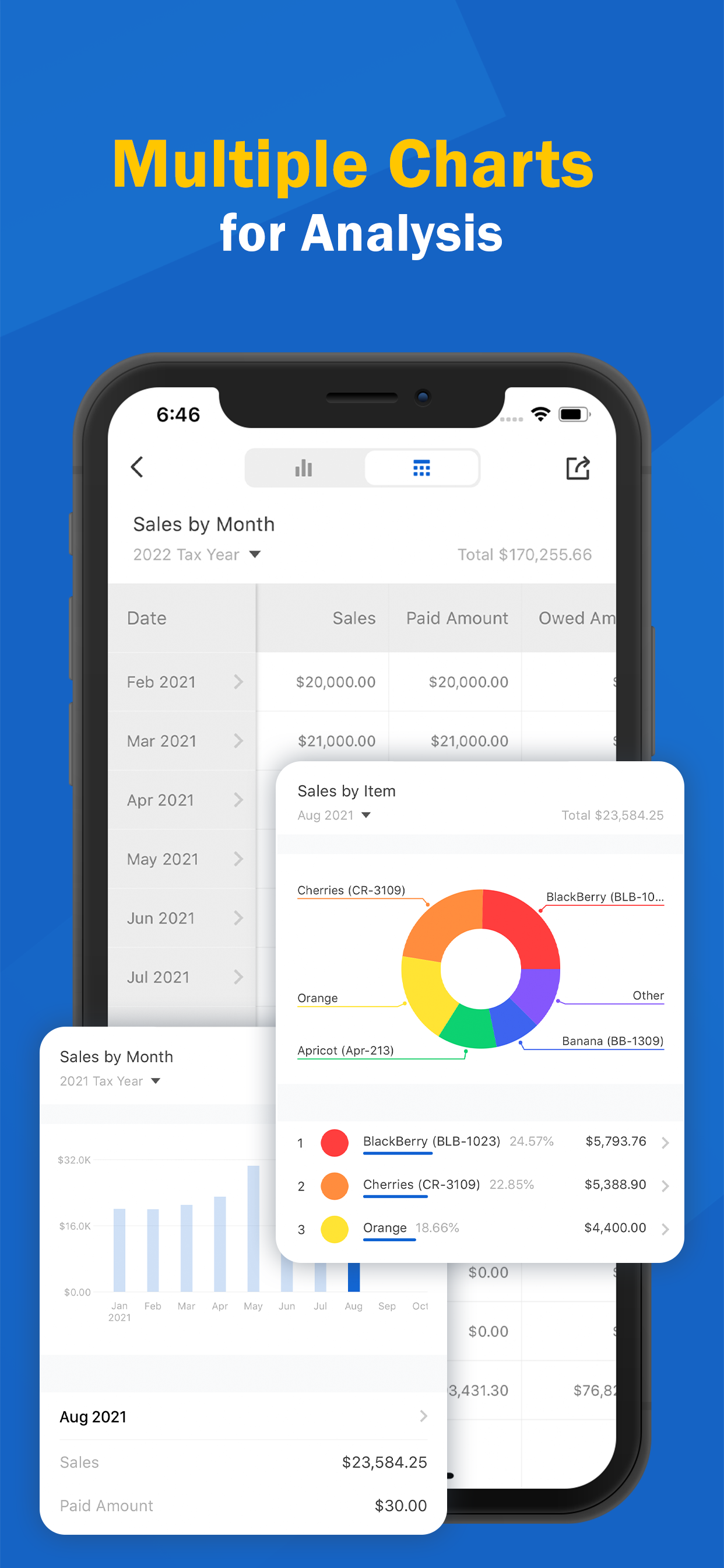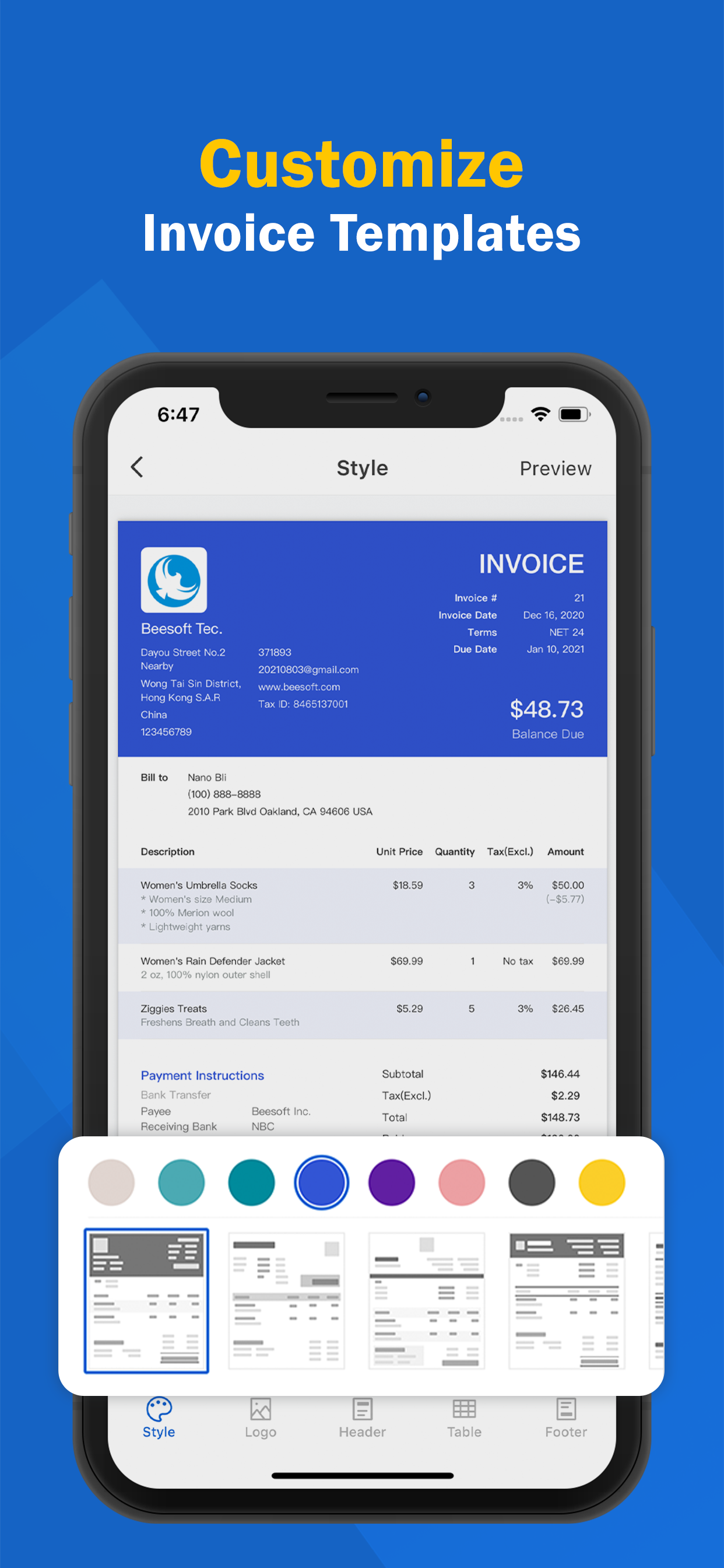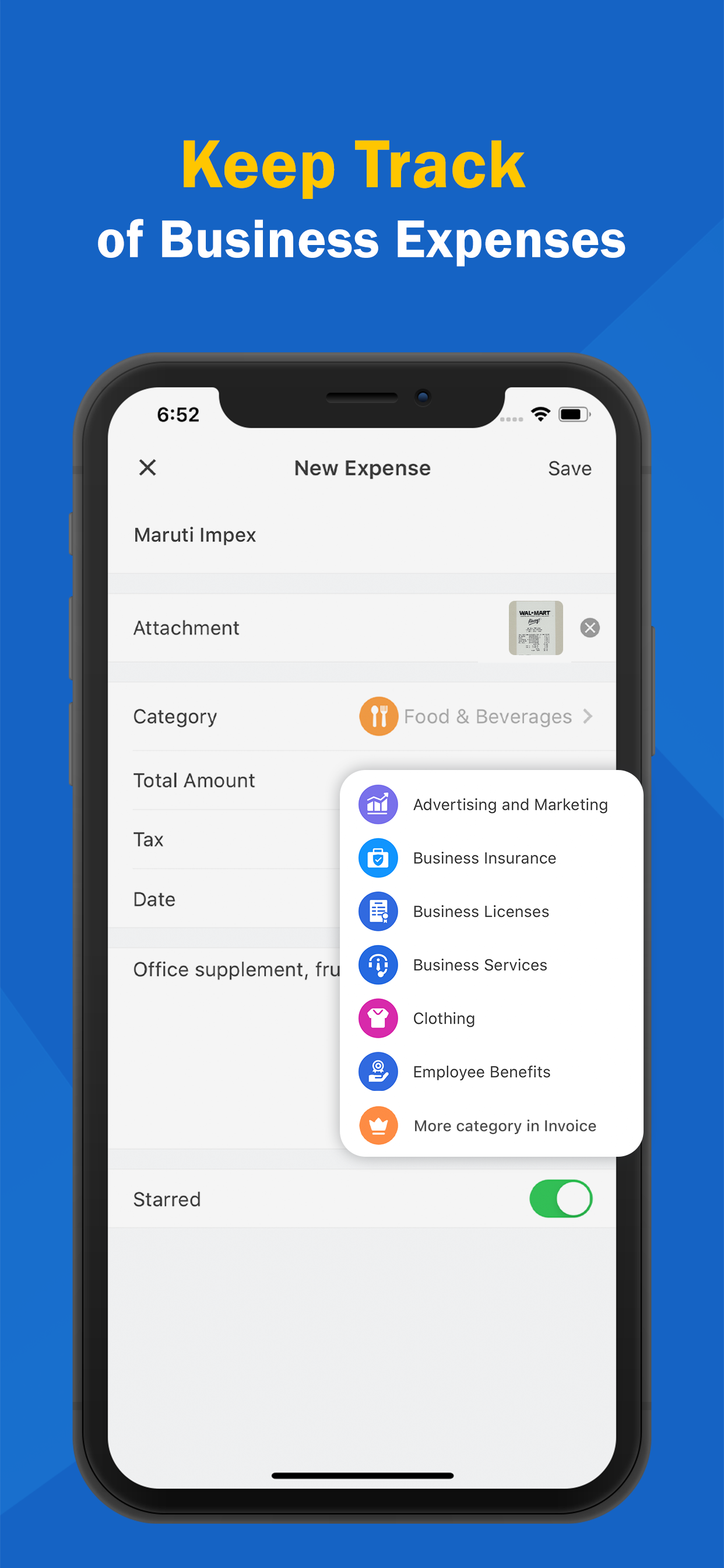 WHAT IS INVOICE PRO?
Invoice Pro is a professional and efficient invoice generator for freelancers, small business owners, handymen and contractors etc. who need an invoice to get paid faster or an estimate to earn more jobs.

Multiple exquisite templates are available to show professionalism and personality. After creating an invoice, you can send it directly to your client in PDF format. With the bankcard payment in the invoice, you can easily get paid right on the spot. The well-designed interface and statistics at a glance ensure a good experience to the greatest extent.
WHAT INVOICE PRO CAN BE DONE?
It's an invoice maker
– No technical training required, it's simple and smooth enough to create an invoice in just a few seconds.
– Create invoices with beautiful templates; styles and colours can be customized based on needs.
– Send or share invoices to your clients in PDF format directly after creating.

It's an estimate maker
– Clearly organized and professional estimates help increasing the likelihood of being hired.
– Send or share estimates to your clients in PDF format directly after creating.
– Easily convert your estimates to invoices with a simple tap.

It's a pocket expense tracker for your business
– Add expenses anytime & anywhere to keep track of your expenditure, which helps making your company balance clear. You will never forget the detailed information like category, date, tax and amount etc. of an expense.
It's a professional reports generator
– Up to 10+ professional reports are available for comprehensive sales statistics: Sales by Date, Sales by Client, Sales by Item, Invoice Journal, Client Statement, Client Aging, Expense by Category, Expense Journal, Time Entry Journal, Payment Journal, Net Earnings.
– Column Charts, Pie Charts and CSV Files, choose what you like for statistics.
– Export data to PDF or CSV files for analysis and prediction of future trends.

It's an efficient invoice and estimate management system
– Unsent, unpaid, overdue invoices and approved, declined estimates are marked and clearly visible.
– Invoices of different states are concentrated under the same document.
– Centralized management of invoices and estimates those need to be processed, and prioritize processing.

ADDITIONAL FEATURES
– Payment instructions attached in the invoice makes the receive payment more easily.
– Try all the features for free without registration.
– Preview the PDF document to make sure the information of an invoice or estimate is correct.
– Customize invoice templates to demonstrate professionalism and personality.
– Add your signature to invoices and estimates.
– The security password in the settings prevents information leakage.
– No professional training is required, just a few simple steps to get started.
– Starred client, item & expenses can be found more conveniently.
– Too many invoices? Get it in one search.
– Provide multiple tax rate options.
– Print or fax invoice & estimate to clients.
– 150+ currencies offered.

HELP AND FEEDBACK
We're glad to hear your feedback. If you have any questions or suggestions, please feel free to contact us at invoicepro@beesoft.io; you will get answers and solutions in a short time.